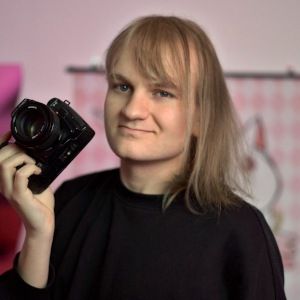 🏳‍🌈
Hi!
My name is Chris, I'm a photographer from Düsseldorf, Germany.
I specialize in cosplay-photography, but also enjoy taking pictures of concert-gigs, general portraiture, and wild birds. Occasionally I also take analog-film-photos with my Film-DSLRs.
Wenn dich meine Fotografiekünste ansprechen, und du Ideen für ein Fotoshoot hast, fühl dich frei mich zu kontaktieren. Gerne direkt über Instagram, per Privatnachricht, oder über mein Kontaktformular.